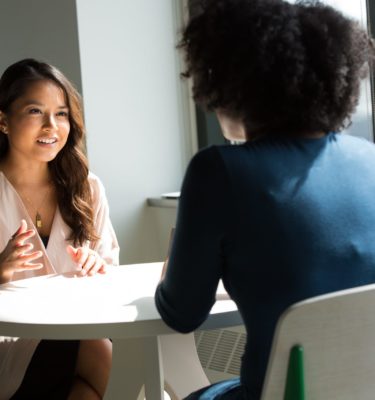 The Challenge
Before the introduction of the Digital Interviewing programme, the process of conducting an asylum interview was typically resource intensive, time consuming and costly. The need for lengthy note taking in conjunction with audio recording onto tapes or CDs created an inefficient and outdated filing and retrieval process, not in keeping with today's requirements and the Home Office Data strategy vision that "data is to be high quality, shared digitally and available to users at speed as appropriate and proportionate across the Home Office family". 
In modernising their working process, Asylum users needed a user friendly system, with the ability to track progress so that they could complete all entry and checks in one place through a paperless process. The goal was to reduce the time taken from application through to initial decision making of the Asylum interviews. It was estimated that utilising the digital capability of searchable audio and automated transcription technology could produce savings of £2m per year.
"For the first time… I'm in love with a piece of technology."
About the Customer
The Digital Interviewing programme is one of the core products from the Information Acquisition Products Group IAP(G) in Home Office Digital, Data and Technology, and has been successfully implemented with the UK Visas Immigration (UKVI) Asylum team.
Digital Interviewing started as a proof of concept in October 2015 with the Asylum team in Cardiff. It was visualised as a key enabler for the UKVI strategy of "breaking the geographic link", bringing multiple benefits and ultimately reducing costs. Following the pilot, 137 digital interview points have been deployed at 12 sites.
The Solution
The Digital Interviewing Programme is one of the core products successfully implemented with the UK Visas Immigration (UKVI) Asylum team.  The digital interviewing works on either a fixed desktop or mobile solution, providing interview and dashboard replay functions to give users a truly digital service.  
During the interview process the application digitally captures both the interview text and audio and then uploads the data to a secure cloud-based storage facility where authorised users can view and download records from any location at any time they choose.  This resulted in an improved customer journey and information management with huge efficiency and cost savings.
Download the full case study