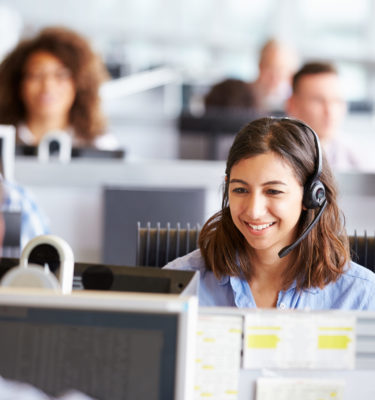 The Challenge
UK Power Networks is not your typical contact centre, they manage many outbound contacts, with volumes mainly being driven by the weather. For example, the contact centre experiences 40% more calls when network performance is affected by the temperature falling below 5 degrees.
With the weather changing day by day, and hour by hour, the UK Power Networks needed a tool to help them manage their workforce in real-time to meet customer service expectations, while having the infrastructure in place to support their growth plans.
"Having the infrastructure and platform in place really means we are not seeing the same peaks and troughs when managing customer demand, we can now be more consistent in our approach which has shown in our customer satisfaction forms."
About the Customer
UK Power Networks own and maintain electricity cables and lines across London, the South East and the East of England. It manages three licensed distribution networks, which together cover an area of 30,000 square kilometres and approximately eight million customers.
Their contact centre manages power cuts, new power supplies and maintenance carried out to overhead lines. Their work is heavily governed by the changeable UK weather which can result in an increase in their workforce from 300 agents to over 800 on storm days.
With a string of accolades behind them and named as one of the Top 25 large companies to work for in 2020 by the Sunday Times, UK Power Networks have a proud focus on proactive customer service and employee engagement.

The Solution
UK power Networks noticed the need for a Workforce Management solution. Implementing one has been a real milestone for them, the benefits gained from this technology has helped them deliver on their vision of becoming an employer of choice and to treat colleagues and customers in the way they would want to be treated.
Using technology like Calabrio Teleopti Workforce Management has resulted in a wide array of benefits ranging from an increase in Customer Satisfaction scores, reduction in headcounts, reduction in overtime and an increase in employee engagement.
Download the full case study