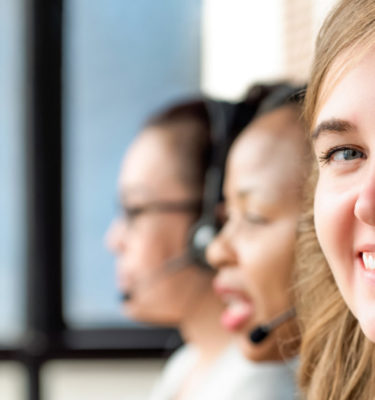 Red Box Quantify Call Recording
Designed to be smart, scalable and forward-thinking, Red Box Quantify meets the specialist needs of both contact centres and financial services.
Request a Quote
Request a Demo
Accredited Supplier of Red Box Quantify
Business Systems is a top tier provider of Red Box Quantify Call Recording software.
With one of the largest engineering teams skilled and qualified to use the software, you'll enjoy seamless installation and integration with your existing communication systems, from basic landlines through to VoIP, TDM, radio and mobiles. 
Why Businesses Use Red Box Quantify
Unrivalled Compatibility

– Red Box Quantify is compatible with various communication platforms from major telephony vendors to financial trading systems, ensuring users will not need to change their telephony infrastructure.

Flexible Deployment

– Red Box Quantify can be implemented on-premise or into a cloud infrastructure, saving significant time and expenses.   

Complete Overview

– Synchronized voice and screen recording will give you a complete view of staff and agents.

Data Security

– Records of all audio and associated data saved to an embedded call recording engine.
Key Features
With Red Box Quantify, you'll enjoy access to the software's full suite of features, helping you unlock the value in voice.
Search And Replay

-

Retrieve recordings, replay conversations and search large volumes of audio content efficiently with powerful transcription and metadata search.

Live Acquire

-

Monitor and listen to calls as they happen, so managers and supervisors can provide coaching and assistance in real time.

Event Reconstruction

-

Collate recordings from multiple sources to compile evidence required for disclosure, auditing and compliance.

Call Quality Management

-

Spot trends and employee training needs by automatically sampling calls for assessment and creating custom scoring forms.

Quantify Insight

-

Visual dashboard and hands-off email reports for proactively checking the status of your Red Box call recording system.


Transcription

-

Export accurate transcriptions of conversations to save time and ensure regulatory compliance while uncovering additional insights from the conversations happening in your organisation.

Voice Data Controllers

-

Seamlessly consolidate customer voice data with Salesforce so you have a single view of all customer interactions. 


Open API Infrastructure

-

Maximise the value of captured voice data via integration with a choice of applications or services via open APIs, or through the Quantify application suite.

Related Products
Red Box Quantify is just one of the many Call Recording solutions we offer at Business Systems. Here are some of the other popular products in our range.
Download our related materials
Interested to find out more about this product? If you don't have the time now, why not download to read later?
Download Brochure