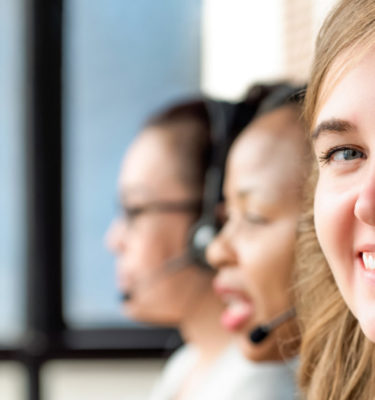 Cloud Contact Centre as a Service (CCaaS)
Gain flexibility and maximise customer experience investment with end-to-end Contact Centre as a Service (CCaaS) solutions, delivered through a single platform.
Discover
Supplier of Contact Centre as a Service (CCaaS)
Business Systems offers an integrated ecosystem of Cloud Communications solutions, including Contact Centre as a Service (CCaaS). Through our extended partnerships, our customers  enjoy a seamless integration with their  choice of applications or services, backed by outstanding customer service and support, with an with a 24/7/365 service delivery capability.  
CCaaS is an ideal option for many contact centres, offering scalability and resilience as operational needs change. By simply paying only for the technology needed, costs are significantly reduced while capabilities to better serve customers are expanded. 
CCaaS solutions are designed to be customer-centric and continue to evolve to fit the way people work and communicate in an omnichannel world. They make it easy to deliver everything you need to provide great customer experiences while optimising operational efficiencies and reducing costs. 
Why Choose Business Systems?
Because we have been providing Cloud Contact Centre as a Service long before many technology companies were even thinking about the cloud and have stayed two steps ahead. We offer an independent and impartial approach to our Cloud Communications solutions and partner with leading technology providers to offer complete integrated solutions across the cloud stack.
Largest team of Cloud Contact Centre Solutions consultants in the UK
Our partner program ensures we can serve our customers globally in any time-zone
Our breadth of experience and expertise in the cloud ensures we can advise and implement the best fit solutions for our customers' needs
One stop shop – We can provide complete cloud infrastructure suites
We can smoothly and rapidly transition you from on-premise solutions to the cloud to meet business critical timelines
Fewer suppliers mean fewer complications!