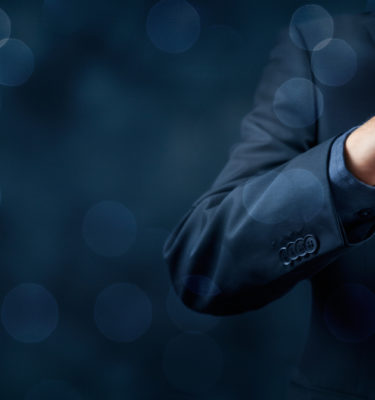 Genesys Cloud CX
Designed for deeply connected experiences, Genesys Cloud CX is an all-in-one Contact Centre Solution connecting phone, email, chat and social with one seamless tool.
Request a Quote
Request a Demo
Experienced Provider of Genesys Cloud CX
As experienced CCaaS providers, Business Systems offer Genesys Cloud CX to our clients so they can provide their customers with a first-class customer experience where every interaction runs smoothly and where agents get excited about going to work. 
Built on a future-proof cloud platform, this all-in-one contact centre solution is transforming the industry by delivering innovation to companies by seamlessly integrating voice and digital channels – empowering your agents, delivering seamless first-class customer experiences and creating better business outcomes overall.
Why Businesses Use Genesys Cloud CX
Satisfied Customers – With fluid conversations across digital and voice channels, organisations can predict issues before they happen or escalate.
Engaged Employees – Empower your agents with an intuitive solution to resolve customer issues quickly and effectively using collaboration tools for talk, video chat and search.
Improved Business Outcomes – Integrate with CRM tools to smooth customer journeys.  Reduce costs, boost sales and automate routine tasks with Genesys AI.
Future Proof – Future proof cloud platform that is designed to take full advantage of modern cloud strategies and technologies such as AI for rapid innovation.
Flexible – Robust customisation and expansibility options for unique business needs.  A flexible and scalable Software as a Service contact centre experience that integrates with existing systems and grows at your pace.
Secure – Secure, resilient and compliant, Genesys Cloud CX meets and exceeds modern security standards, key industry certifications and regulatory compliance for customer and business data.
Key Features
With Genesys Cloud, you'll enjoy an easy to use, all in one contact centre solution to deliver seamless customer experiences.
Customer Self Service

-

Equip your customers with speech enabled IVR to resolve issues quickly, conversational voicebots to simplify customer journeys across channels and AI powered chatbots to provide customers with 24/7 self-serve assistance.

Digital Channels

-

Create fluid customer conversations and resolve issues quickly across digital and voice channels including web chat, email, SMS, messaging apps and co-browse and screen share.

Voice Services

-

Choose the best telephony infrastructure to fit your needs to include Genesys Cloud Voice a VoIP telephone service and Bring Your Own Carrier (BYOC) with DIY administration which lets you scale your cloud communications with ease.

Inbound Routing

-

Use Inbound Voice Routing (ACD) to segment and rank interactions to meet SLAs for all voice interactions, voicemail to ensure the continuity of your customer service operations and callback using IVR allowing callers to keep their position in the queue.

Outbound Campaigns

-

Use outbound campaigns to send personalised notifications on preferred channels while decreasing the volume of inbound calls.  Supports blended agents to increase agent utilisation.

Workforce Engagement

-

Monitor performance and support employee development to drive results, provide workforce managers with forecasts and schedules to improve efficiency and follow customer experiences for quality assurance purposes.

Unified Communications

-

With anywhere access agents can work remotely and in globally distributed teams, unify and elevate your business with best-in-class collaboration tools and allow agent collaboration with access to communication channels from a single application.

Reporting and Analytics

-

Reporting that gives you true insight into your data, using performance dashboards, real-time and historical data to track and analyse service levels, call times, resolution rates, customer satisfaction and other vital KPIs.

Integration and Apps

-

Deploy 3rd party apps to extend and enhance your Genesys Cloud Solution and pre-built integrations which are quick to deploy and configure.
Related Products
Genesys Cloud is one of the CCaaS solutions that we offer at Business Systems.  Here are some of the other popular products in our range.