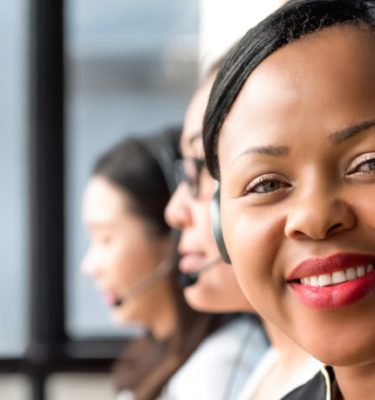 NICE inContact CXone Call Recording
Powerful cloud contact centre Call Recording software, which forms part of the functionality modules included in NICE inContact CXone.
Request a Quote
Request a Demo
Supplier of Choice for NICE inContact CXone Call Recording
Business Systems is a Contact Centre solutions specialist and NICE inContact's delivery partner of choice. As one of the first NICE inContact partners in Europe to adopt the platform, our large team of technical experts have over 30 years' worth of experience in Call Recording, Contact Centre Optimisation and Cloud Technologies.   
Covering audio and digital channels, NICE inContact CXone Contact Centre Call Recording ensures e management can easily search, retrieve and monitor call recordings and digital transcripts through an intuitive search interface. It is designed to transform operations while ensuring compliance and quality whilst providing secure, contact centre call and screen recording for audio and digital channels.  
A fully scalable and robust solution, CXone Call Recording evolves alongside emerging contact centre requirements, reducing risk management, enhancing regulatory compliance, improving corporate governance and increasing sales conversions.
NICE inContact CXone Call Recording Benefits
Meet Regulations

– Meet call recording compliance regulations such as GDPR, PCI and HIPAA, including encryption, automated and on-demand masking, extensive retention options, and key management. 

Maintain Customer Trust

–

Provide customers with peace of mind by prompting them for consent and providing the ability to stop recording based on preference. 

Security

– Secure platform which ensures security in recording storage and transport. 

Empower your Users

– Intuitive interface empowers contact centre and business users with flexible call recorder permissions. 

Scalability

– Scalable solution that supports expansion globally across multiple locations with adaptable call recording rules, multi-language localisation, open API's and stereo call recording capabilities. 
Key Features
With CXone Contact Centre Call Recording, you'll enjoy access to call recording functionality as well as a suite of other features, helping you deliver best in class customer experience. Here are some of the call recording features available within NICE inContact CXone:
Manage Recordings

-

Search, retrieve and monitor 100% of both call recordings and digital transcripts through an intuitive search interface while tracking usage and eliminating data synchronisation issues. 

Interaction Channels

-

Policy management and rules-based recording allows organisations to set up and start recording across channels in minutes.

Flexible Storage Solutions

-

 Store per business-specific needs with flexible lifecycle management, including AWS active and long-term storage options.

Real-time Screen Monitoring

-

Empower Team Leaders to help agents in real-time during customer interactions, wherever they are located.

Collaboration

-

Collaborate with your team with easy sharing and tagging of call recordings with export and email capability.

Seamless Integration with CRM

-

Open API's allow you to access recordings and transcripts from external CRM solutions, allowing you to keep a complete record of customer interactions. 

Analytics

-

Analyse every customer call or interaction in both mono and stereo recordings, to enable post-interaction analysis.

Microsoft Teams Integration

-

Pre-built Microsoft Teams integration to power company-wide collaboration for faster service.
Related Products
NICE inContact CXone is just one of the Call Recording solutions and Cloud Contact Centre platform solutions we offer at Business Systems. Here are some of the other popular products in our range.
Download our related material
Interested to find out more about this product? If you don't have the time now, why not download to read later?